Graphics
Graphics are Critical
Printing
Our team's state-of-the-art printing capabilities include:
Digital Photographic: Uses a multi-color laser source to produce large format graphics with incredible colors and sharpness.
Dye-Sublimation: Large-Format Dye Sublimation brings full color graphics to life on a variety of fabric materials. Poly silk, satin, poplin and other materials offer unique qualities not found in other large format products.
InkJet: High-speed InkJet printers use advanced print head design and Intelligent Mask Technology™ for maximum productivity, reliability and image quality. With up to 1200 x 600 print resolution, prints result in incredible image quality, color and vibrancy.
Dimensional
Our talented teams design and produce high-impact dimensional graphics; a wonderful option for outdoor environments, trade shows or creative indoor advertising for brand delivery. Metal, Wood and Plastic Fabrication, Backlighting, Channel Letters, Neon and LED are several of the materials and technologies in which our teams specialize.
Digital
Digital Graphic Delivery has become an effective branding media, especially for clients that want interactivity and may have multiple messaging requirements. Our creative teams can help deliver a digital experience for flat screens or projected uses. Uses range from a single graphic on a static screen to engulfing a room with color and messaging with projection and lighting technologies. Digital graphic solutions can be a very effective tool of communication.
Brand & Message Delivery are keys to success at Trade Shows, in Retail Environments and at Public Events. We can design and produce effective artwork and graphics for your event or work along side your ad agency or in-house creative staff to produce graphics that get noticed.
How Do You Look?
We can help you design and implement fresh lobby branding, exterior and wayfinding signage. Our experienced creative and certified installation teams can help you look great.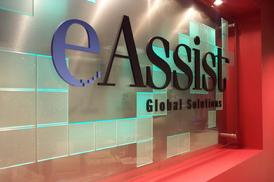 Consider Using
Green Graphics

?

We also offer the option of producing Certified Green Display Graphics using media that is recyclable, re-pulpable, and biodegradable with fabrics manufactured from recycled yarns, textiles made from natural cotton fibers and printing with UV inks that are VOC free.